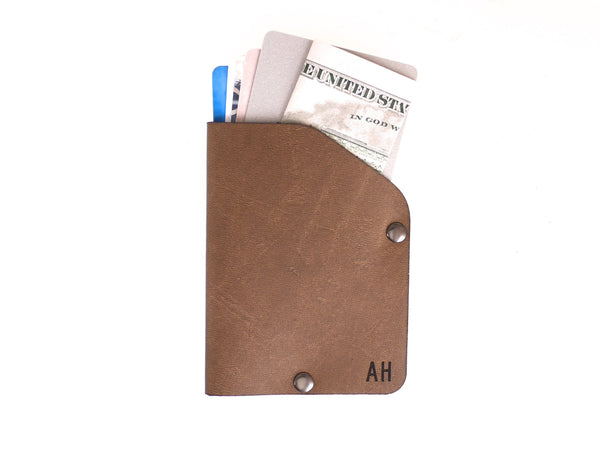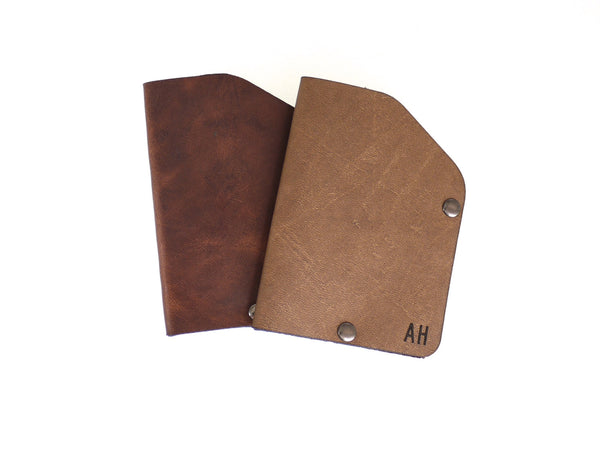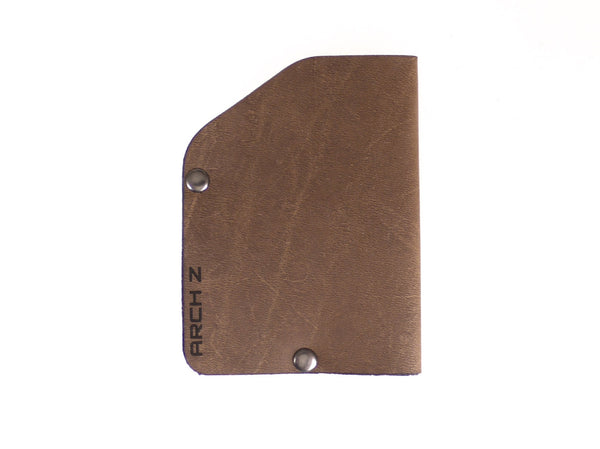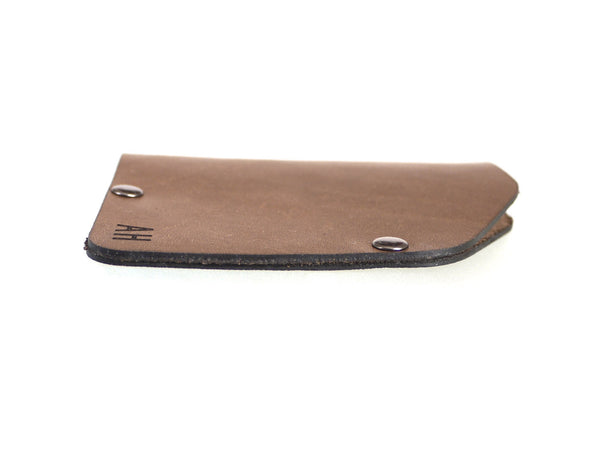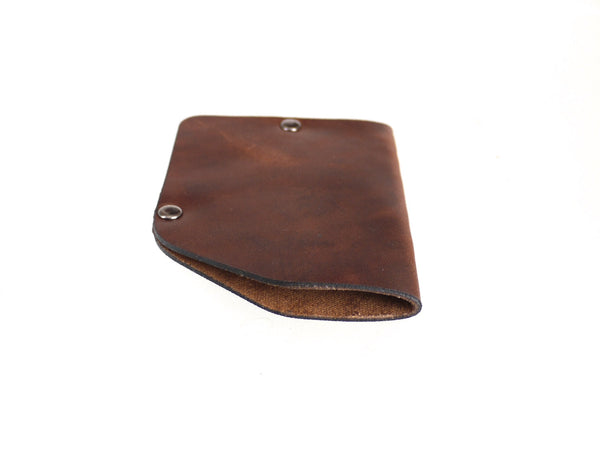 The 2 Rivets Minimalist Card Wallet in Horween Chromexcel Leather
Regular price
$20.00
Sale price
$15.00
---
The 2 Rivets Minimalist Card Wallet is made in 2 colors of the famous Horween Chromexcel leather (your choice). It can hold credit cards and some cash or you can use it as a business card holder.
Details:
-Made from 3-4 oz Horween Chromexcel cow hide leather. This is a rugged pull-up leather and considered one of the best. It develops a nice vintage or distressed look the more you use it.
-Attached with 2 gunmetal Rivets (hence the name "2 Rivets") for a strong connection
-Measures approximately 2.75" x 3.75" (70mm x 95mm)
-Easily carries 4 or 5 cards plus some folded bills of cash
-Currently available in either Light Brown or Medium Brown shown in photo.
-Handmade from an original design
-Both the leather and rivets are made in the USA
-There's an Archetype Z logo on the back and you can get initials laser engraved on the front
-Arrives in gift packaging
Production Time: 1 Week
 Get free Domestic shipping (US only) on this item with code FREESHIPUSA
The 2 Rivets Minimalist Card Wallet in Horween Chromexcel Leather
When I designed this wallet I was looking for the most absolute minimal way of carrying cards and cash when weight and bulk are an issue, but without sacrificing quality or durability. I also wanted it to be more substantial than a money clip (to offer more protection for your cards and cash) but have the same kind of simplicity that a money clip offers. The 2 Rivet Minimalist Card Wallet is what I came up with. It's made from a single piece of Horween Chromexcel leather* and attached with 2 strategically placed metal rivets for a strong connection (no stitching to come undone). I used just enough leather to cover your cards/cash while leaving a corner exposed to make it easier to pull cards out. You can also get it laser engraved for free (include the initials when checking out or send it to me after your order). It's available in Light Brown and Medium Brown.
===============================
*About Horween Chromexcel leather (direct from Horween's website):
Chromexcel is the original pull-up leather; using time honored techniques and formulas that were developed nearly 100 years ago. Chromexcel is still produced in the United States using a bark retannage from a proprietary recipe, and then genuine hot stuffed with our secret blend of natural oils and greases.
Chromexcel is characterized by a rich pull-up in full aniline, hand rubbed finishes. Made to this day with old world craftsmanship, modern Chromexcel carries on a long history of superior comfort and durability.
---